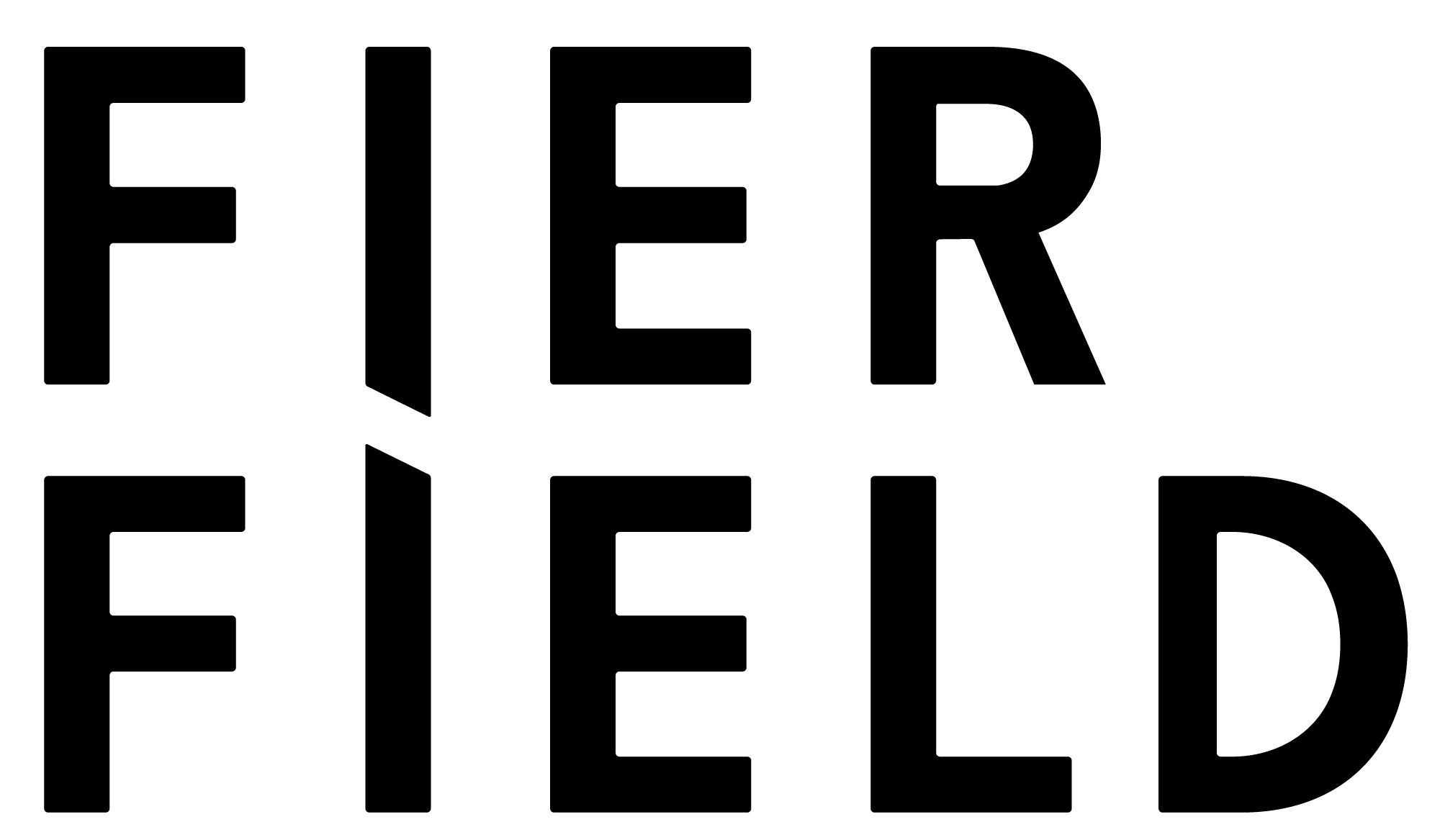 Irish Whiskey with Botanicals
Fierfield brings together two pioneers in their fields – JJ Corry's Louise McGuane and Mr Lyan's Ryan Chetiyawardana.
Together they have created Fierfield, a modern take on the medicinal cure-alls made from whiskey and herbs that used to be drunk across Ireland. Made using a base of whiskey, these used local herbs, fruit, honey and more to create drinks that spoke very much of where they came from. Fierfield builds on this tradition with a Mr Lyan-style modernity.
Fierfield's two expressions are both created with the same ingredients and are focused on the whiskey that sits at its core.
That whisky is a blend created by Louise McGuane and the JJ Corry team: light, fruity and fresh with underlying layers of spice, rich fruit and oaky complexity.
To this is added Ryan and his team's complex recipe of fruit, honey and botanicals, including concentrated local apple juice, distilled toasted bread and butter, distilled local honey and a botanical distillate with a complex recipe of herbs, spices, fruit and more.
The recipes are tweaked for each Fierfield expression emphasising and showcasing different aspects of the underlying whiskey.
$40.96
($58.51 per litre)
In a revival of an old Irish tradition, Fierfield combines Irish whiskey from JJ Corry with native Irish botanicals. Birch is inspired by the warmth of summer, with light jasmine and apricot notes mingling with brioche and tart white grapes.
Fierfield Birch Highball
50ml Fierfield Birch
Chilled soda water
Thyme to garnish
Simply fill a tall glass with ice, pour in your Fierfield and soda, give it a stir and garnish with a sprig of thyme.
$40.96
($58.51 per litre)
Fierfield combines Irish whiskey from JJ Corry with native Irish botanicals, inspired by traditional Irish remedies. Barberry is rich and autumnal, with hazelnuts and damson notes, tempered by blood orange and garden herbs on the palate.
Fierfield Barberry Sour
50ml Fierfield Barberry
25ml freshly squeezed lemon
15ml sugar syrup
1 egg white
Orange wedge to garnish
Pour the Fierfield Barberry, lemon, sugar and egg white into a shaker and shake without ice to create a rich foam. Then shake again with ice to chill, and double strain into a rocks glass filled with more ice. Garnish with an orange wedge.