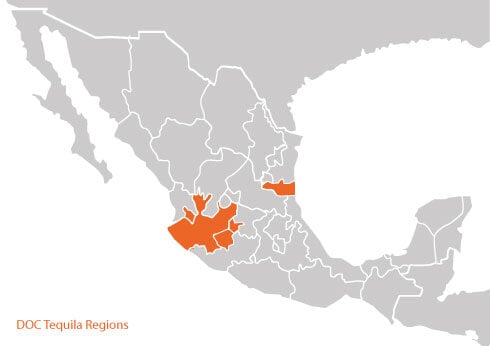 Tequila
Everyone knows Tequila – or at least they think they do. But there's so much more to this world-class spirit than headaches and nausea from ill-advised drinking sessions. It's subtle, distinctive and, in its finest form, as complex and worthy of contemplation as any fine Cognac or single malt.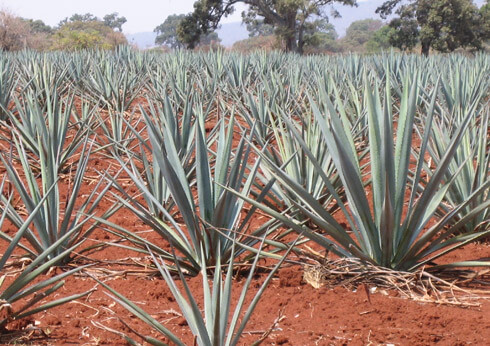 Tequila is made from the agave plant; blue agave is the superior variety
True blue
The key to good Tequila's distinctive flavour combination of fruit, spice and pepper lies in the blue agave plant grown mostly in the Mexican province of Jalisco, but also in parts of Guanajuato, Michoacán and Nayarit, as well as the coastal province of Tamaulipas.
This distinctively spiked succulent (a bit like a lily) takes a decade or more to mature and reflects its surroundings, soil and climate in much the same way as the grapes used to make fine wine or brandy – tending towards rich, earthy flavours in lower-lying areas, and more fragrant, elegant and peppery tones in the Altos (highlands) of Jalisco.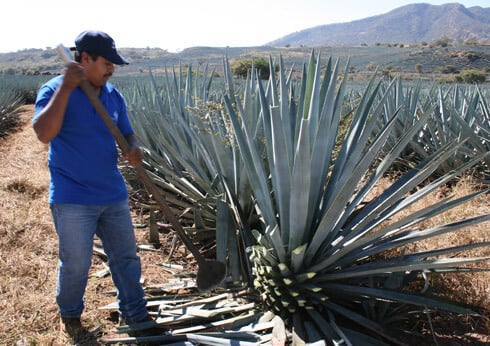 The agave plants are harvested by jimadors; only the heart of the agave is used in Tequila production
Picked and stripped of its spikes by skilled farm workers called jimadors, the agave piña's distinctive flavours survive a production cycle which includes steam-cooking, crushing, fermentation and distillation – with considerable scope to apply different techniques at every stage of the process.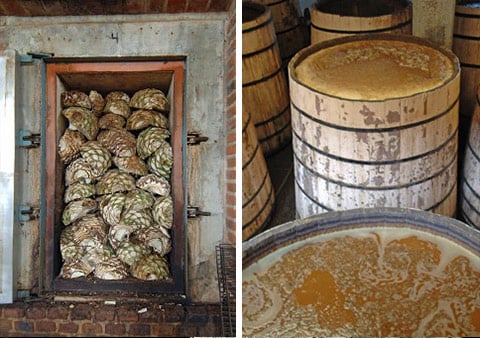 The agave hearts, or piñas, are cooked and crushed to extract their juice
Puro or mixto?
The most obvious distinction between different Tequilas is their agave content: high-end Tequilas are far more likely to be puro or 100% agave and will usually be labelled as such; cheaper, blended or mixto Tequilas must be derived from at least 51% agave, but other sugars can be added prior to fermentation. As well as being cheaper to make, mixto Tequilas tend to have a more subdued agave character.
Beyond this division, premium Tequilas are split according to the extent of their maturation in cask among the following designations (in order from youngest to oldest): blanco (or plata/silver); reposado; añejo; extra añejo.
Did you know?
the blue agave plant is

not a cactus

, despite its spiky appearance; instead, agave tequilana is a succulent that more closely resembles a lily
according to generic organisation Consejo Regulador del Tequila, there were

150 distilleries

making Tequila in 2013, and no fewer than 1,377 registered brands
roughly

85%

of all Tequila is consumed in Mexico and the United States, with the latter accounting for

75%

of export sales
Typical Character and Style of Tequila
White Pepper

Grass

Petrol
Close
Type
Producer
Price Range
Age
Cask Type
Strength
Size
Colouring